Featured Project: The Harp Bar
Once the HQ for Bushmills Whiskey, this site was of huge historical significance. Fresh Interiors undertook substantial renovations, completely demolishing the interior and remodelling the existing space. Block walls were removed to create an open vista, new restrooms were designed to create improved accessibility and the entire 1st floor was remodelled with a new and very striking Solid Oak parquet floor. Great attention was paid to the ceiling to create a striking and decadent feature with dark red and antique tones skillfully applied to the heavily embossed ceiling fabric, very much in keeping within the old Victorian period.
" There's so much quirky, original pieces which add so much more to this venue, it's almost like a Belfast bar museum with antique furnishings resonant with Victorian Belfast. "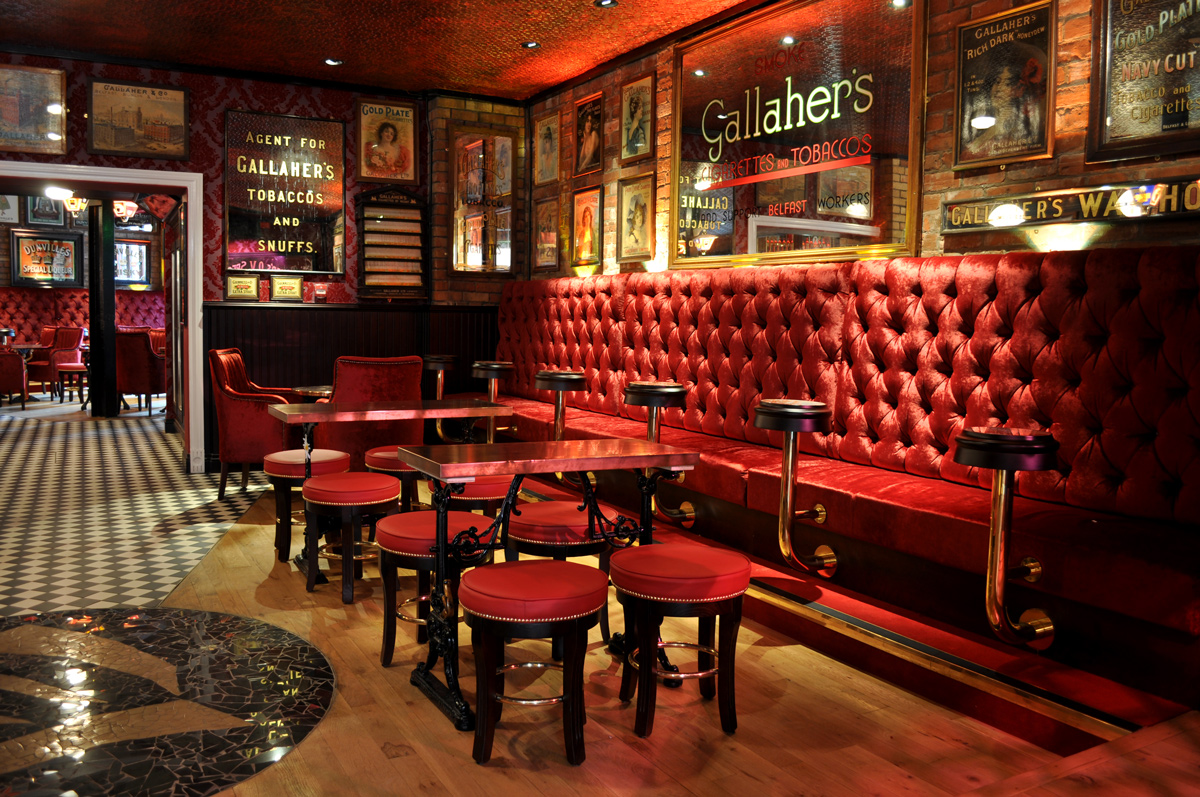 Fresh Interiors exclusively designed micro-table featuring marble insert and Polished Brass column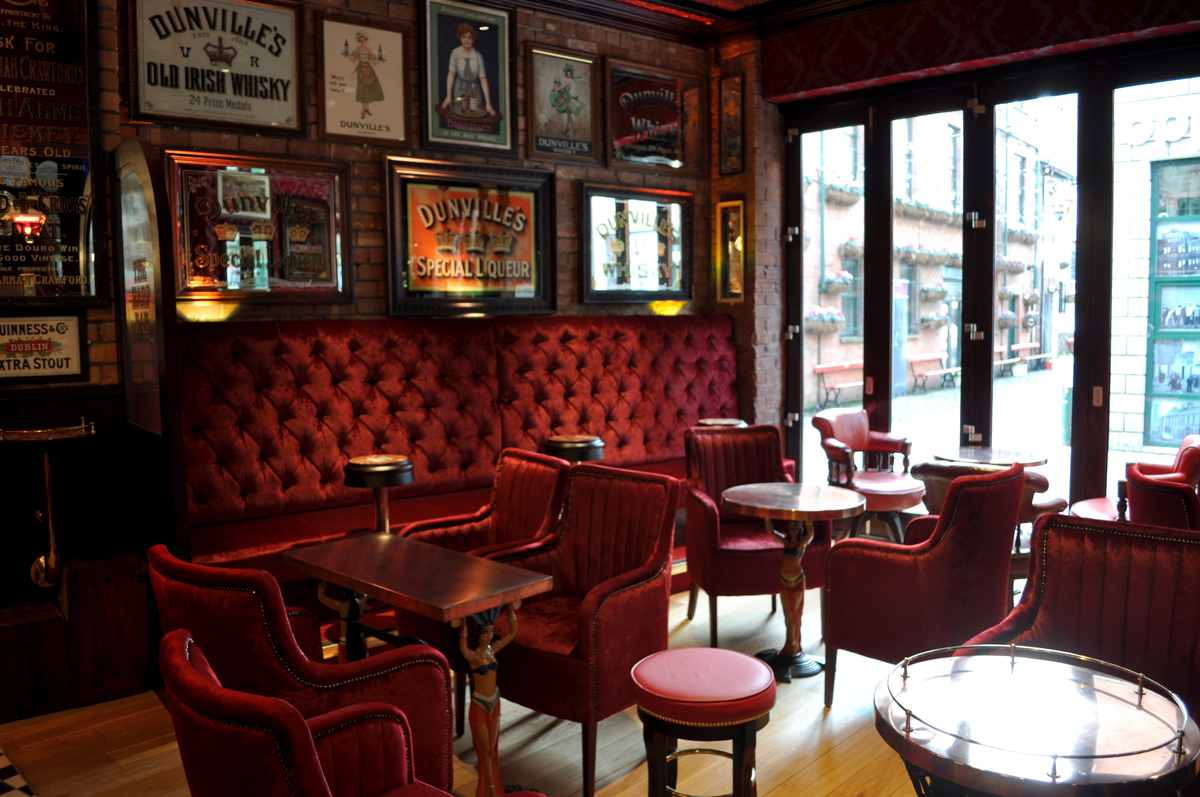 Unique Copper Tables with feature 'Lady' column and base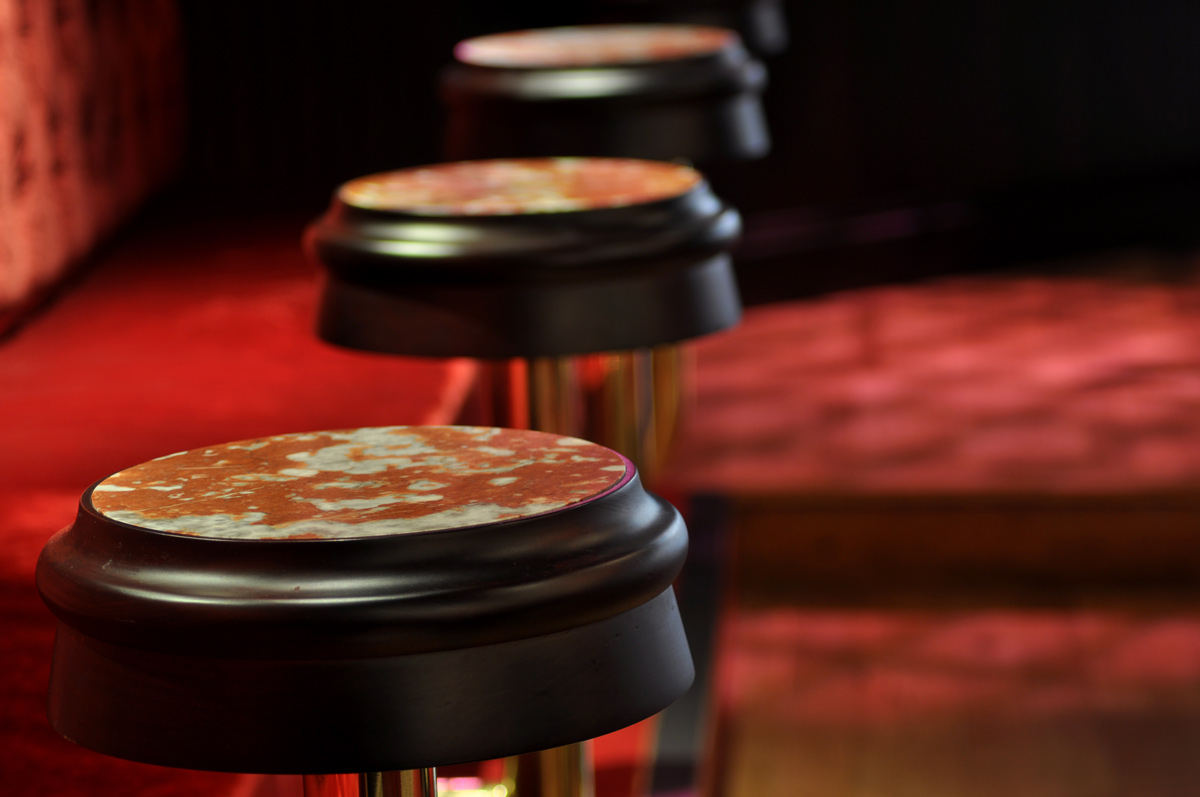 Close up detail of Inset Marble & Timber surround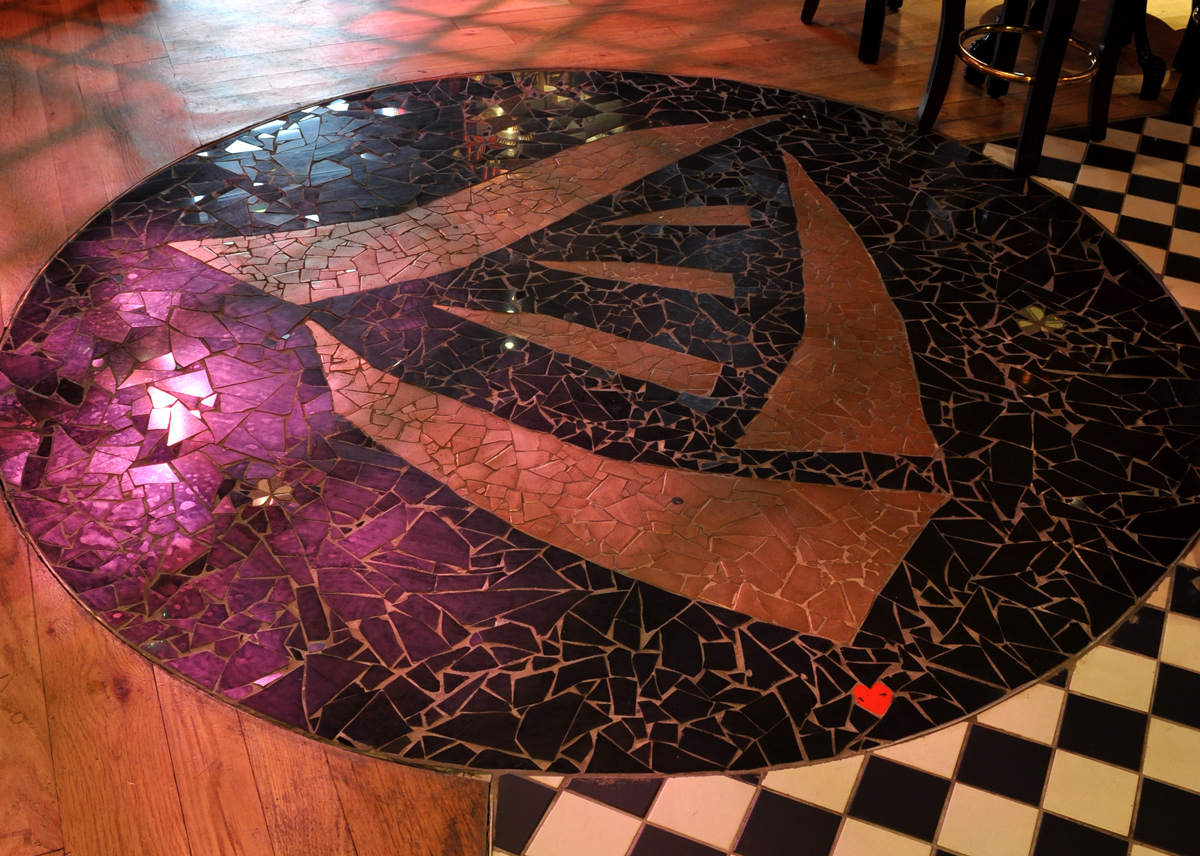 Customized 'Harp' Logo with glass mosiac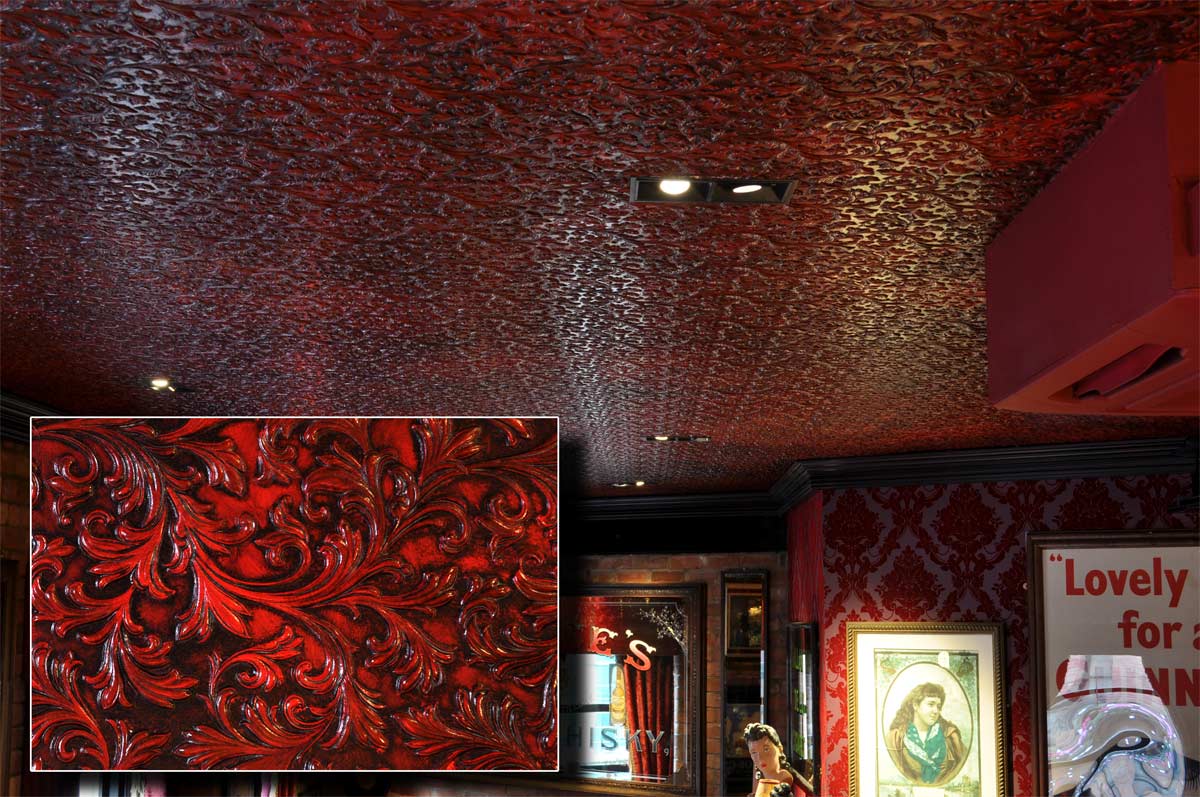 Close up detail of Feature Ceiling with antique paint effects
Victorian Eloquence
Contact us for Details
Featured Project: Dark Horse Wine Bar
Walking into The Dark Horse is like stepping back in time to the Victorian 1800's….you'd never know that this was formerly a modern office space! The superb décor has to be seen to be appreciated. We sourced mosaic tiling and ornate furnishings, such as antique mirrors to make this interior unique. Our use of mahogany paneling, sets off a truly stunning 15 metre pewter bar counter which takes centre stage. We've created a coffee house that's worthy of a visit for the interiors alone.
'It's truly a hidden gem within Belfast's Cathedral Quarter'
Bespoke side profile of Pewter Bar Counter Top
Customized Sample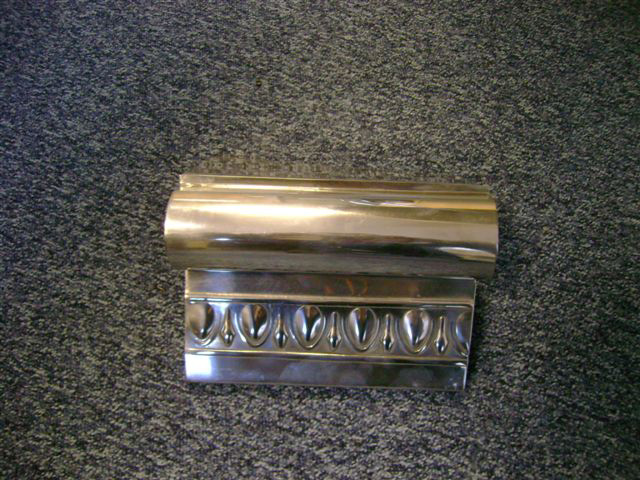 Front of Counter Top with exclusive 'Egg & Dart' Pewter detail
Customized Sample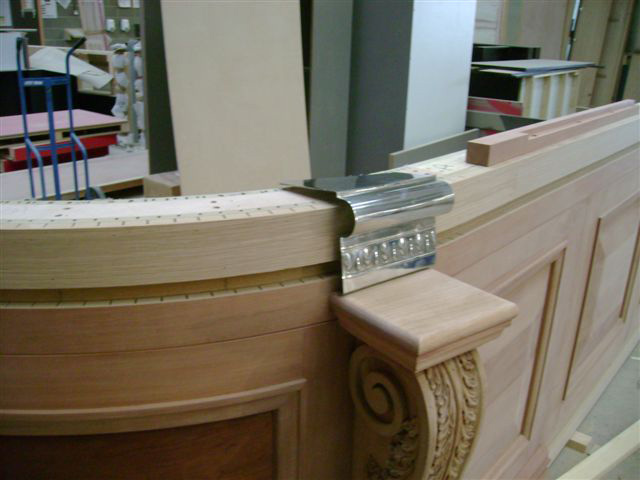 Bar Counter production process
We pride ourselves on 'Attention to Detail'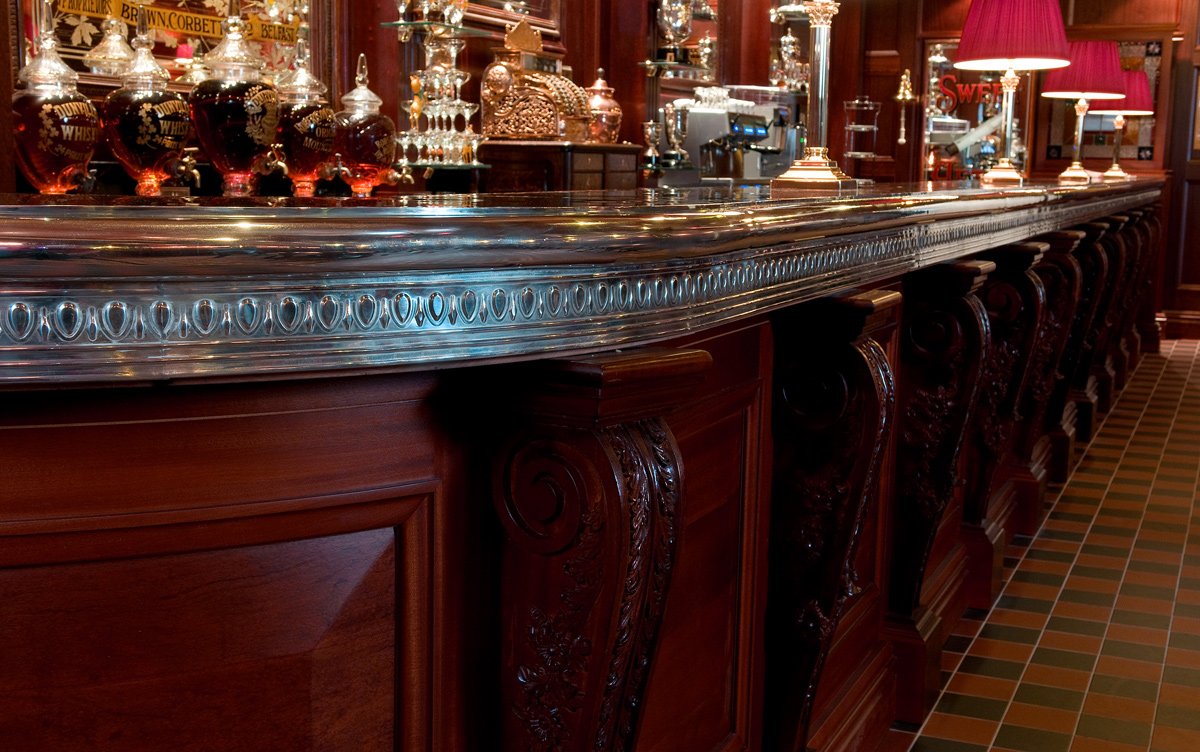 Exquisite finish-Locally crafted-Created by us-Keep it FRESH!